Update 3:30 p.m.: after a 13-hour flight, the 32 calves arrived in Shanghai in an unknown condition. Temperature on boarding: 38°C. Temperature on arrival: 19°C.
Yesterday, 32 elephant calves were exfiltrated by a Saudia Airlines cargo plane from the Victoria Falls airport in Zimbabwe to China. The plane made a night stopover in Riyadh, Saudi Arabia.
The calves' final destination is business classified. It is probable that one of the beneficiaries of the calves used as attractive product is the Guangzhou safari park, where uninformed visitors can already admire elephants suffering from PTSD (Posttraumatic stress disorder) due to their violent capture, the separation with their family and captivity.
107 African elephants have been imported to China since 2012 and 11 are already dead. This new export takes place even though the plea before the Harare high court made by the Zimbabwean NGO People and Earth Solidarity Law Network (1), opposed to the privatization of wildlife, hasn't been ruled on. In August 2019, CITES (Convention on International Trade in Endangered Species of Wild Fauna and Flora) adopted by 87 votes in favour and 29 against a resolution banning the exports of live elephants outside Africa, except under exceptional circumstances not met here (2). This resolution will come into effect on November 26, 2019. Zimbabwe and China sped up to send the calves captured a year ago now and kept in a pen in the Hwange park.
According to our information, 5 calves in too bad a shape to travel stayed in Zimbabwe. We can only hope they will not be chopped.
(1) Now Advocates4Earth
(2) See "Vers la fin du commerce international d'éléphants vivants [3]" (only in French), August 27, 2019.
On this subject, « L'Atlas du Business des Espèces Menacées »
éditions Arthaud, October 2019.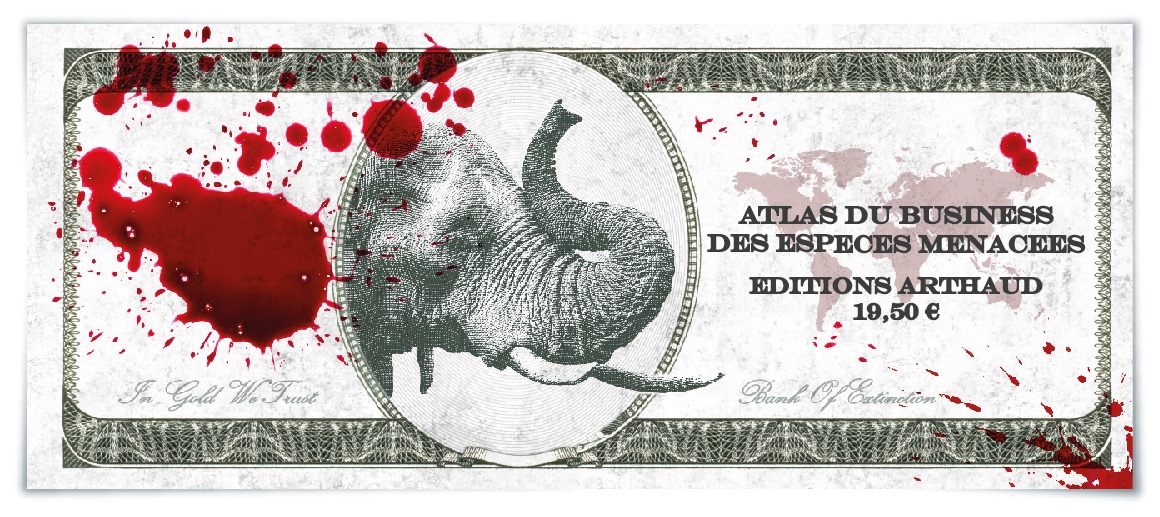 [4]