"Shipbreaking"
Bulletin of information and analysis on end-of-life ships
#39 from January 1, to March 31, 2015
pdf  77 p. 9 Mo
– A 46 km long convoy left to be broken up in January /February/March 2015 (compared to 38 km in the last quarter of 2014).
– Kuito, the radioactive mammoth beached for demolition in Aliaga, Turkey, is raising concerns (p. 60). The oil industry is exposed to enhanced naturally occurring radioactivity. Crude oil has a high content of radium. Radium scales concentrate in pumps, pipes and tanks upstream of the refining process. Their concentrations may reach up to 15.000 Bq/gr. They are long-lived radioactive waste. The dismantling of a FPSO unit expose the shipbreaking yards workers to internal and external contaminations. The Turkish nuclear safety authority is on its guard.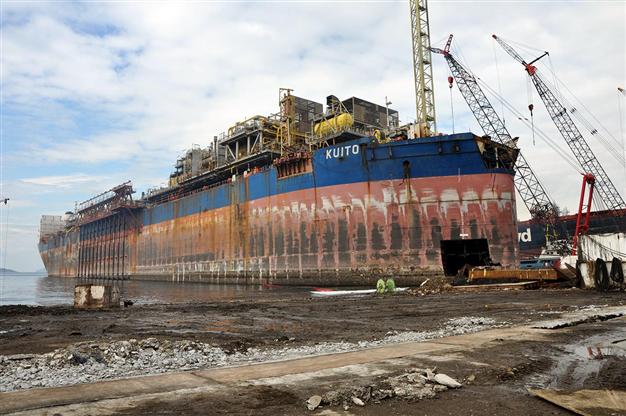 FPSO Kuito at Aliaga © Hurriyet Daily News

Imprimer cet article