"Shipbreaking" #55
Bulletin of information and analysis on end-of-life ships
from January 1 to March 31, 2019 (pdf – 9.5 Mo)
– 158 ships leaving for demolition
Container ships are the first category. These mechanical slaves of the global free trade have mostly gone to Bangladesh to be beached and scrapped under the worst social and environmental conditions only shared with Pakistan. The Claes Maersk and the Clara Maersk were wearing the Danish ensign but in July 2018, they were at the right moment deflagged to Hong Kong. Thanks to this scheme, they escaped the European regulation coercing the European-flagged ships to be scrapped in the approved yards since January 1, 2019. They have been beached in Alang bay where no recycling yard has been yet approved by the EU. The ton purchase price in Asia is today around 450 US$. In the EU, it is half this price at least. The cumulative light weight of the two Maersk container ships is 17,000 tons.
– The mystery of the nameless boat and the South Pacific reefs' trap. (p 1-3)
© Marine Nationale
– The Ocean Star 98, addicted to detentions and flags of convenience, is at last to be scrapped.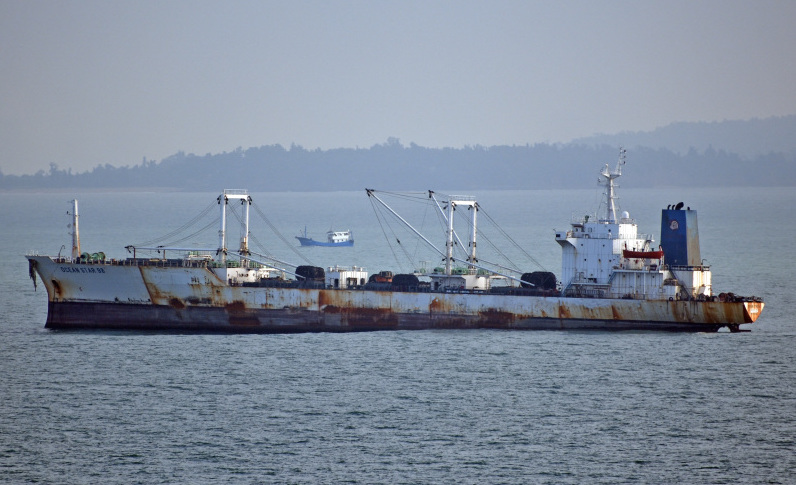 Ocean Star 98, p. 31. © Bengt-Rune Ingberg
– Demolition in February 2019 of the German-owned container ship Lindavia caught smuggling ivory and pangolin scales from Nigeria to Vietnam in September 2018.
– Departure of two bulky Canadian veterans, parked at the "quay of the dying ones" in Montreal and bound for Aliaga shipbreaking yards. Canada keeps exporting its waste.
(Algowood, p. 43 et Capt. Henry Jackman, p. 44)
– Demolition of the Treasure, Curacao flag, in Turkey. In late 2017, the Treasure transported the destroyer USS John McCain which collided with an oil tanker in Malacca Strait towards a US naval base in Japan.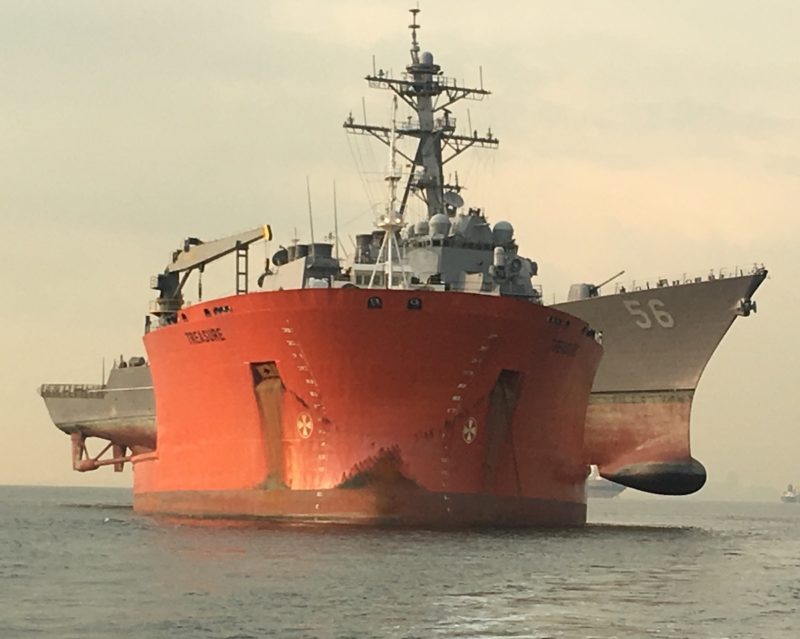 Treasure, p. 50. © U.S. Navy
– 3 ferries built in 1974, 1971 and 1972, operated in the Japanese waters until 1999, 1990 and 1987 and sold to for service in the Mediterranean then in the Red Sea in the case of the ex-Erimo Maru, prior to be scrapped in Turkey and Pakistan. The second or third lives of ferries on routes for which they have not been purposely designed worsen the safety conditions of maritime transport of passengers and vehicles. (European Express ex-Takashiho Maru, Horizon ex-Ferry Naniwa, Mawaddah ex-Erimo Maru, p. 16-17).
See also Robin des Bois' reports "2008-2018, maritime and waterway passenger transport: more than 12,000 deaths" (pdf – 6.2 Mo).
– The heavy load carrier Zhen Hua 14 which delivered in May 2010 China-made gantries for Port 2000 at Le Havre (France) is being scrapped in Bangladesh. The shipowner of the Zhen Hua series is based in Shanghai, the Zhen Huas fly the flag of Saint Vincent and Grenadines. p 51.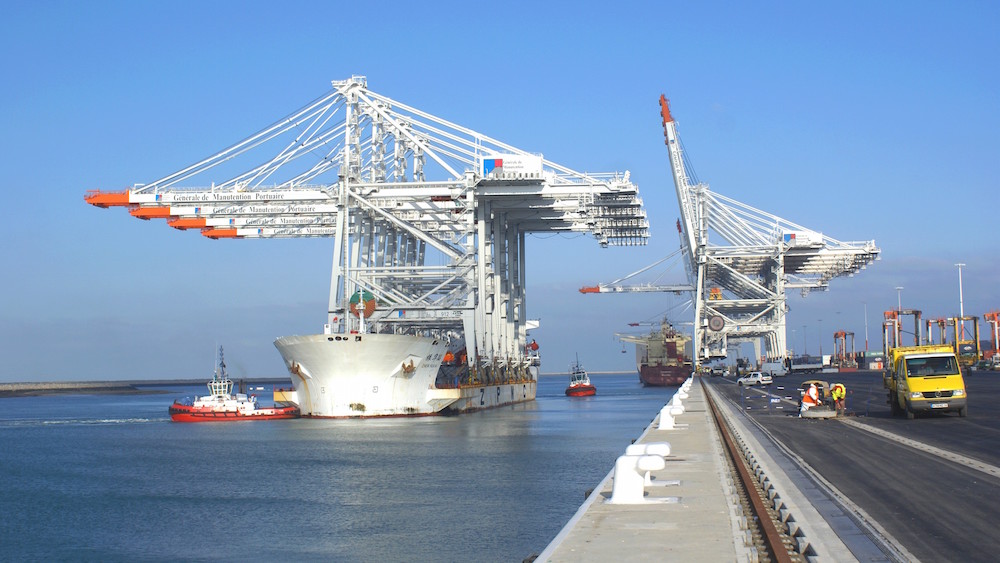 Zhen Hua 14, p. 51.© Pascal Bredel
– Pushed towards an Oman beach in May 2018 by a cyclone, the cement carrier Raysut II was refloated in February 2019 and towed for demolition in India.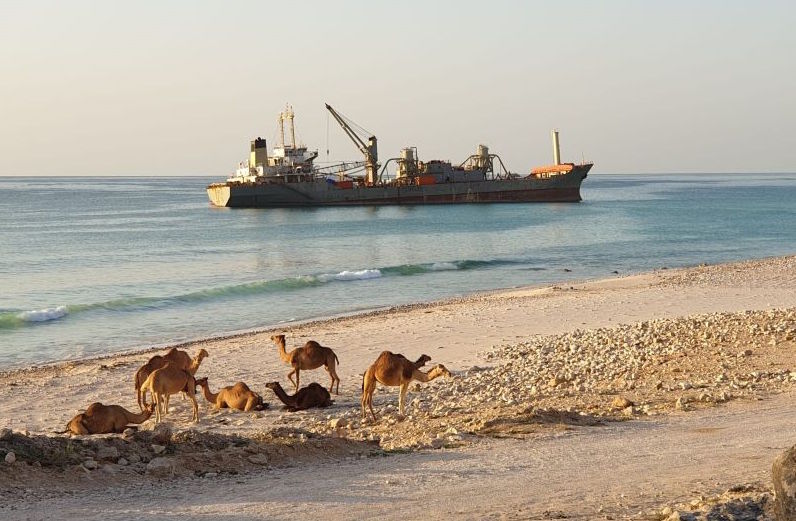 Raysut II, p. 49. © Gcaptain.
"Shipbreaking" #55 (pdf – 9.5 Mo)

Imprimer cet article