On the Trail n°32 – January, February, March and April, 2021
pdf, 306 pages – 24 Mo
We leave no endangered wild animal by the wayside.
Our team of profilers has been scrutinising photos of the cruelties, the attacks on the diversity, beauty and musicality of the Earth. From goldfinches to tigers, animals go through torture and then receive the posthumous glory of being sold online or in markets, or they end up imprisoned for life.
We also identified, compiled and analysed newspaper articles, social media posts and videos, customs and police news releases on poaching at sea, in trees and swamps, and on smuggling at sea ports, air terminals, bus and railways stations.
So, we went around the world in 120 days – from January to April 2021 – and discovered, in the containers and luggage compartments of big and small human affairs, thousands of sharks, peacocks and lions, with only fins, feathers and bones remaining.
On the border between Viet Nam and China, a truck was even spotted at night carrying big bags of pangolin scales and human hair. In the first 4 months of 2021, at least 11 tons of pangolin scales were seized, which corresponds to at least 30,000 specimens.
Everything is poached, everything is collected, everything is trafficked, and at the end of the journey one would have come to the conclusion that another world is definitely not possible if it was not for diehard defenders, carers and saviours of wild animals everywhere.
"On the Trail" n°32, 306 p. of dismay and wonder: 1,853 events of poaching and smuggling of wild animals between January and April 2021 + the saga of an extraordinary trial in Rennes (France) in September 2021.
"On the Trail" requires a considerable amount of work, daily watching and deciphering of the world press by 3 staff members of the NGO and a correspondent in Barcelona, the verification and analysis of information, the mobilisation of general documentation, the monitoring of trials or smuggling by going back to previous issues of "On the Trail", the writing of each event and the translation into English which mobilise several other skills within Robin des Bois, then come the time for the selection of photos, the time for the charts, the time for the layout in the French and English versions, and the final time for the correction. Only Robin des Bois can do this.
On The Trail has been carried out by the NGO Robin des Bois since 2013 with the support of the Brigitte Bardot Foundation, the Franz Weber Foundation and the French Ministry of Ecological Transition.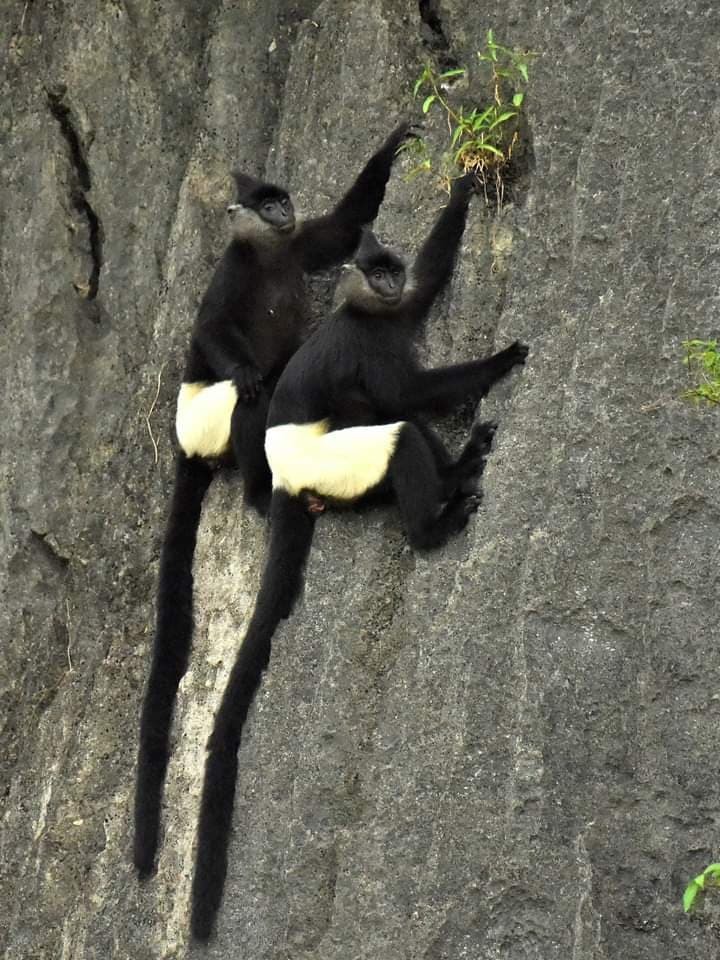 Delacour's langurs (Trachypithecus delacouri) © Long, see page 230

Imprimer cet article