Subject: Radioactive waste – Cherbourg => Australia. 25,000 km to Port Kembla, near Sydney.
Panorama of the performances of BBC Shanghai, German shipowner, German classification society (Germanischer Lloyd).
« The company and the ship meet all current national and international regulations concerning nuclear safety » according to AREVA.
The BBC Shanghai is hunt down throughout the world. Cherbourg let her go with a shipment of nuclear waste.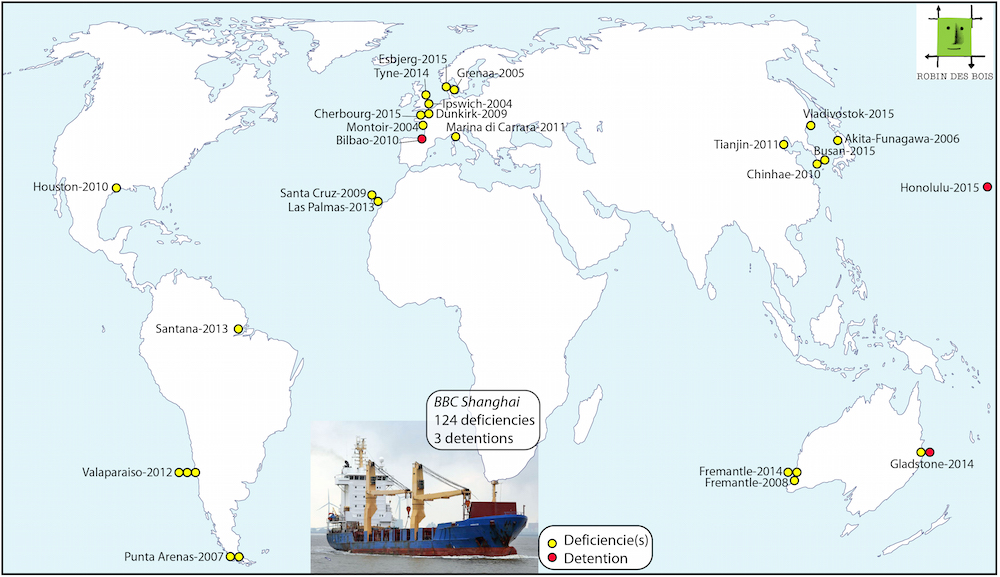 © Map Robin des Bois
 Update October 22, 2015

Imprimer cet article