Saturday, May 25, 2019, 6:45 a.m., local time. The South Korean container ship KMTC Hongkong was berthed at the port of Laem Chabang, southeast of Bangkok, Thailand. She has offloaded 443 of the 676 containers on board upon the ship's arrival. A container on the vessel's foredeck exploded, followed by a blaze covering the port terminal and adjacent area with toxic black and white fumes. 3 piers were evacuated. 200 people were taken to hospital for eye and skin irritations, burns and shrapnel wounds from container debris. The fire was declared under control on the morning of May 26. Extinguishing waters have polluted the waters of the port. Anti-pollution booms have been set up around the ship.
Reportedly, the fire damaged or destroyed 35 containers, including 5 tanks of chlorinated paraffin wax and 13 containers of calcium hypochlorite believed to be the cause of the explosion. Containers of hazardous materials were not reported to port authorities. The investigation is ongoing. A working group should be set up to study the impact of chemical contamination.
Calcium hypochlorite is a recurrent cause in marine casualties. In the years 1997-1999, it was pointed out in the fires aboard the Contship France, Maersk Mombasa, Sea Express, DG Harmony, Aconcagua and CMA Jakarta. In August 2015, Maersk banned the transport of calcium hypochlorite on board its ships for safety reasons.
KMTC Hong Kong. IMO 9157753. South Korean flag. Length 167m, capacity 1585 teu. Built in 1998 in Geoje (South Korea) by Samsung. Classification Society Korean Register of Shipping. Owned by Korea Marine Transport Co Ltd.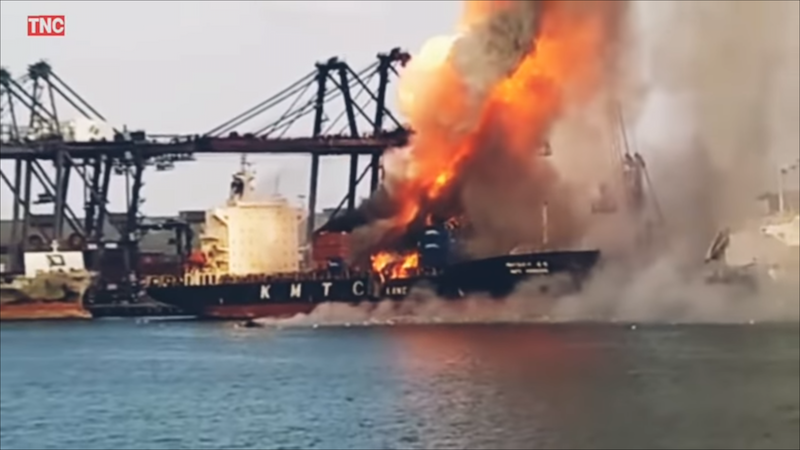 Capture d'écran TNC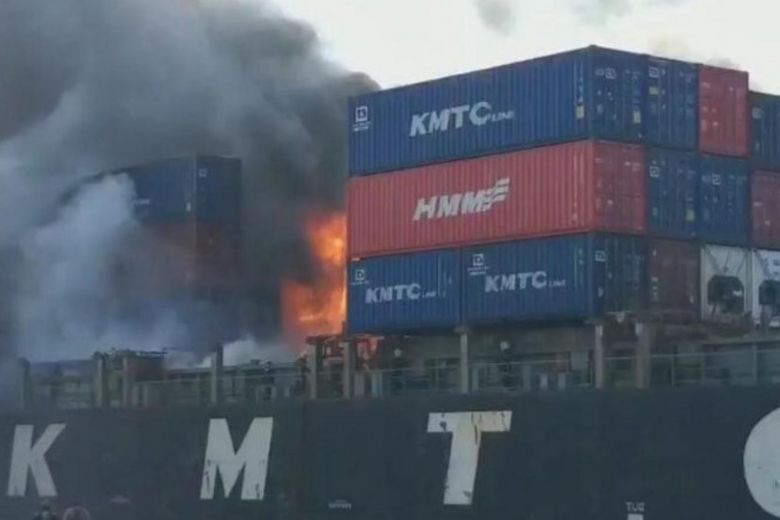 © The Nation/Asia News Network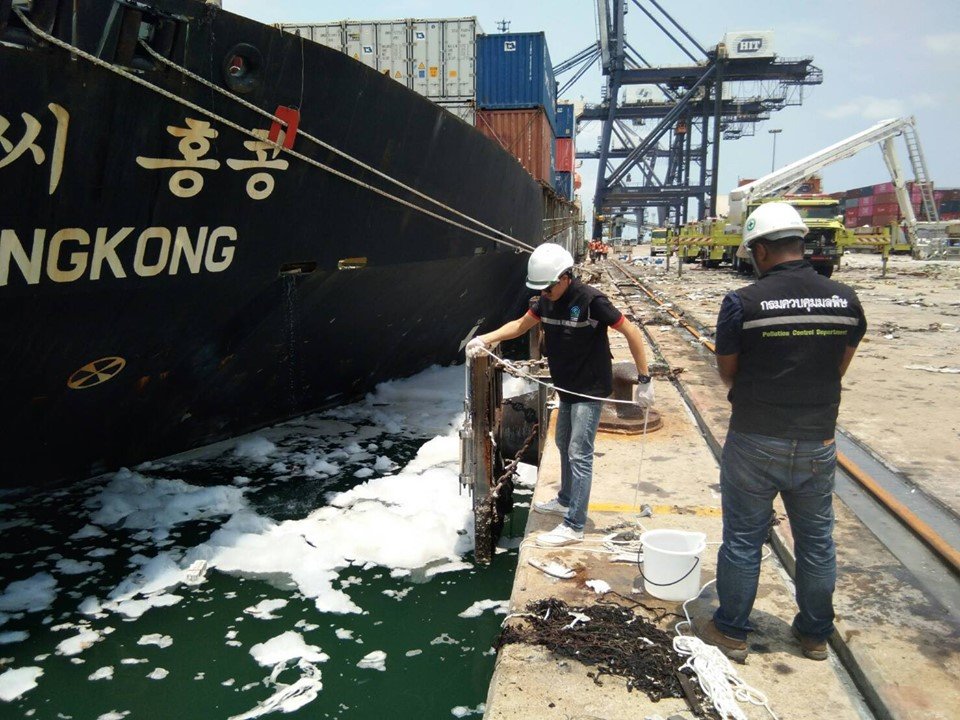 © The Nation

Imprimer cet article