Cancellation of the Franco-Russian contract for the conversion and enrichment of reprocessed uranium (TRU)
Each year, the reprocessing plant of spent fuel at La Hague peninsula in Normandy near Cherbourg produces about 1,000 metric tons of RU (reprocessed uranium) from spent fuel coming from French nuclear power plants. The RU stock is currently about 27,000 tons. The reprocessing of RU to make "new" fuel cannot be done in France. The only plant for converting RU into Enriched Reprocessed Uranium (ERU) is located in Russia. The circular economy of French nuclear power goes through Tomsk in Siberia.
To give up this Franco-Russian contract would be to strike a fatal blow to the doctrine of reprocessing spent fuel that France has been defending at all costs for the past fifty years.
The Franco-Russian contracts for the conversion of reprocessed uranium were first interrupted in 2013 after the visit of a delegation of the High Committee for Transparency and Information on Nuclear Safety (HCTISN) to the secret city of Tomsk-7 in Siberia (also known as Seversk). Robin des Bois was part of this delegation (1). The visit determined that the technical and environmental conditions implemented in Russia were not acceptable.
Faced with the imperative need to manage RU stocks, a new Franco-Russian contract was signed in late 2018. Edouard Philippe, ex-Areva manager and then Prime Minister, worked to facilitate Franco-Russian nuclear relations. As part of his efforts, he received the Russian Prime Minister Dmitry Medvedev in his harbor city of Le Havre in June 2019 (2). All exports of RU from France to Russia and all imports of ERU from Russia to France are made from the port of Le Havre. Shipping resumed in early 2021.
EDF's objective is to reduce its RU stocks. It intends to load the four units of the Cruas nuclear power plant with ERU in 2023, plus three or four 1300 MWe reactors by 2027. According to the director of EDF's nuclear fuels division, the stock of RU could thus be reduced from 27,000 tones today to 12,000 tones by 2040.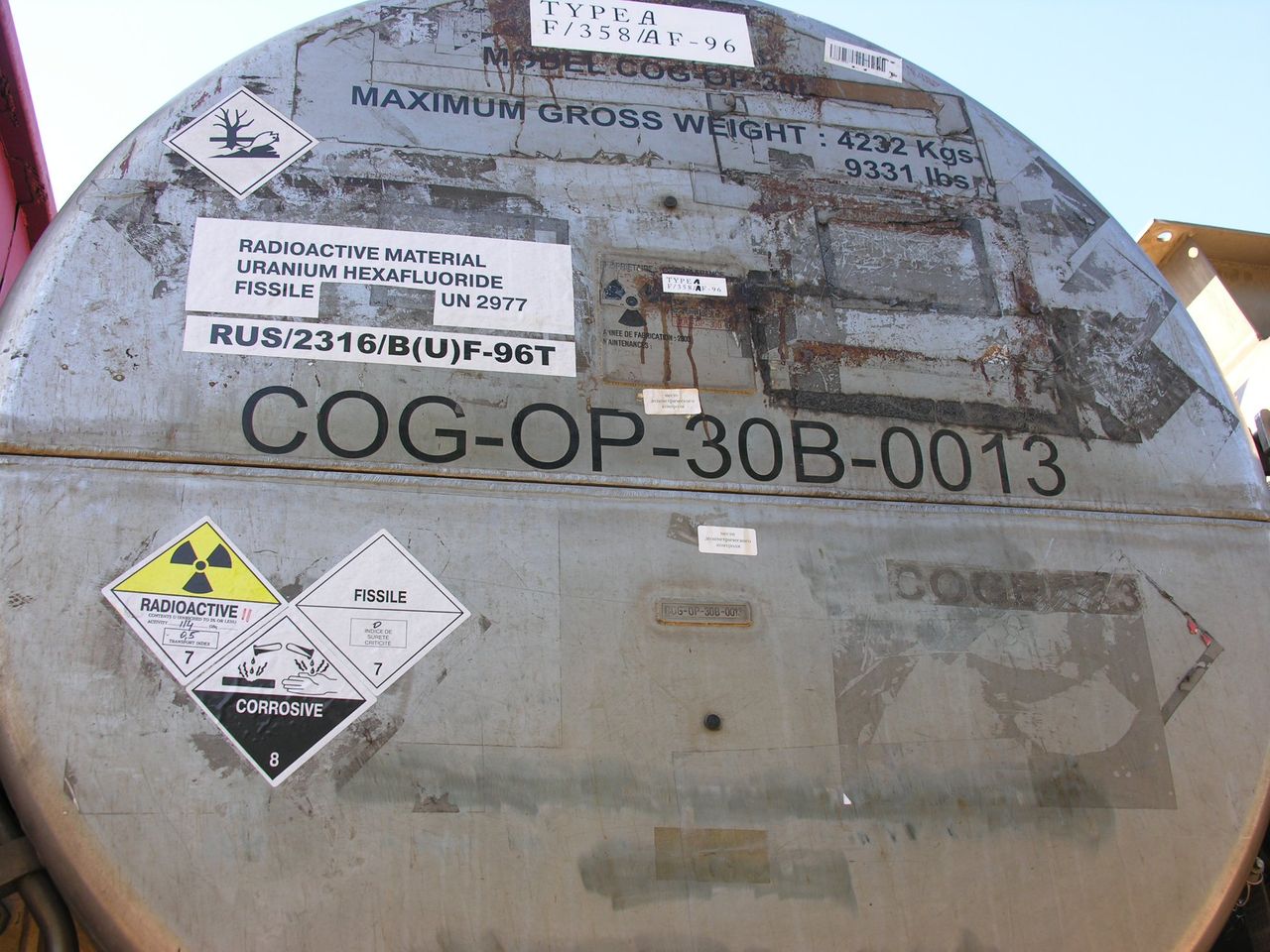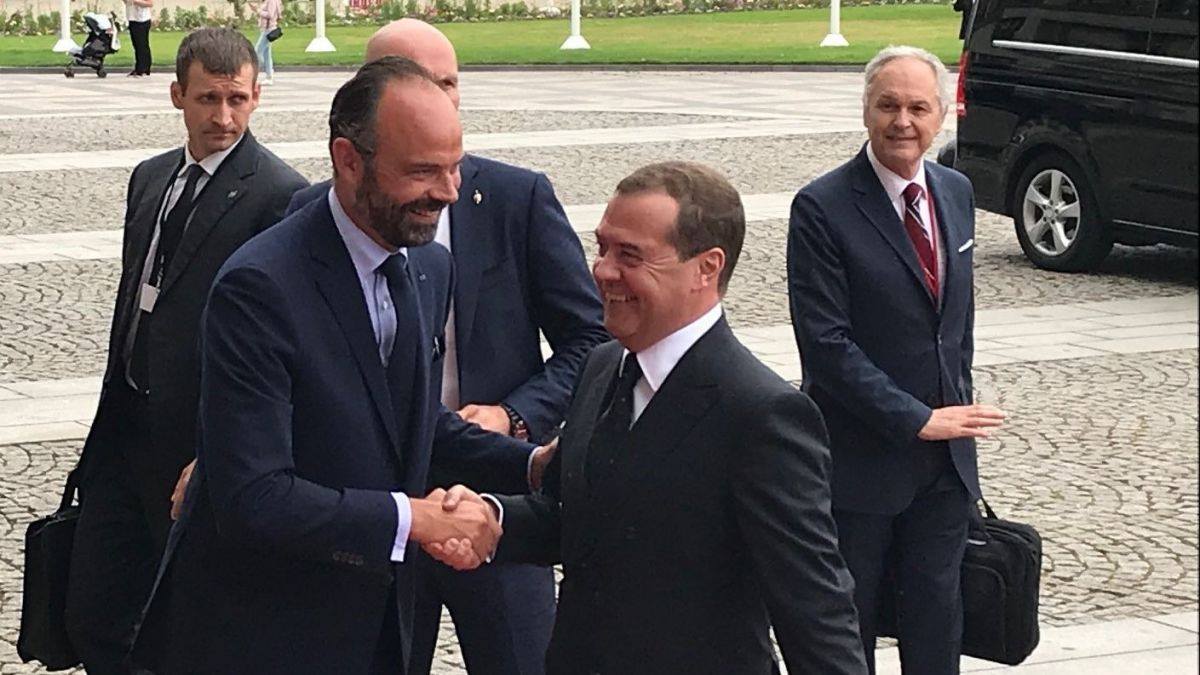 Radioactive convoy from Russia, Le Havre, August 9, 2010 © Robin des Bois
Meeting in Le Havre of the Russian Prime Minister and the French Prime Minister, June 24, 2019 © Photo : Karima SAIDI / France 3 Normandie
Interruption of liquefied natural gas (LNG) imports from the Yamal Peninsula in the Russian Arctic
This gas terminal is operated by Yamal LNG, owned by Russia's Novatek (50.1%), TotalEnergies (20%), the China National Petroleum Corporation (20%) and the Chinese government's Silk Road Fund (9.9%). A fleet of 15 ice-breaking LNG carriers with a capacity of 170,000 m3 each has been specially built to export LNG half to Europe and half to Asia. In France and Europe, Russian LNG is delivered to the gas terminals of Dunkirk, Montoir-de-Bretagne, Milford Haven, Zeebrugge, Rotterdam, Sines and Bilbao, among others.
France greatly facilitates the free movement of these LNG tankers. A recent draft bill by the General Secretariat for the Sea, which reports directly to the Prime Minister, aims to authorize the dry-docking of these giant LNG tankers in the shipyards of Brest, Dunkirk and Marseilles from the beginning of 2023, even though they would still contain "significant volumes" of gas in their tanks. If passed, this bill would circumvent the Seveso directive, would be detrimental to urban, industrial and port safety, and could even hinder the right to information of citizens (3).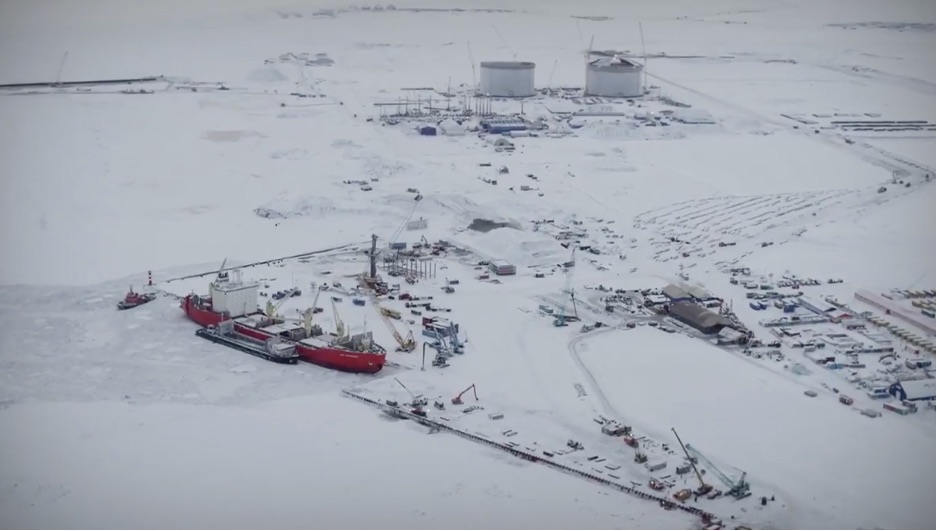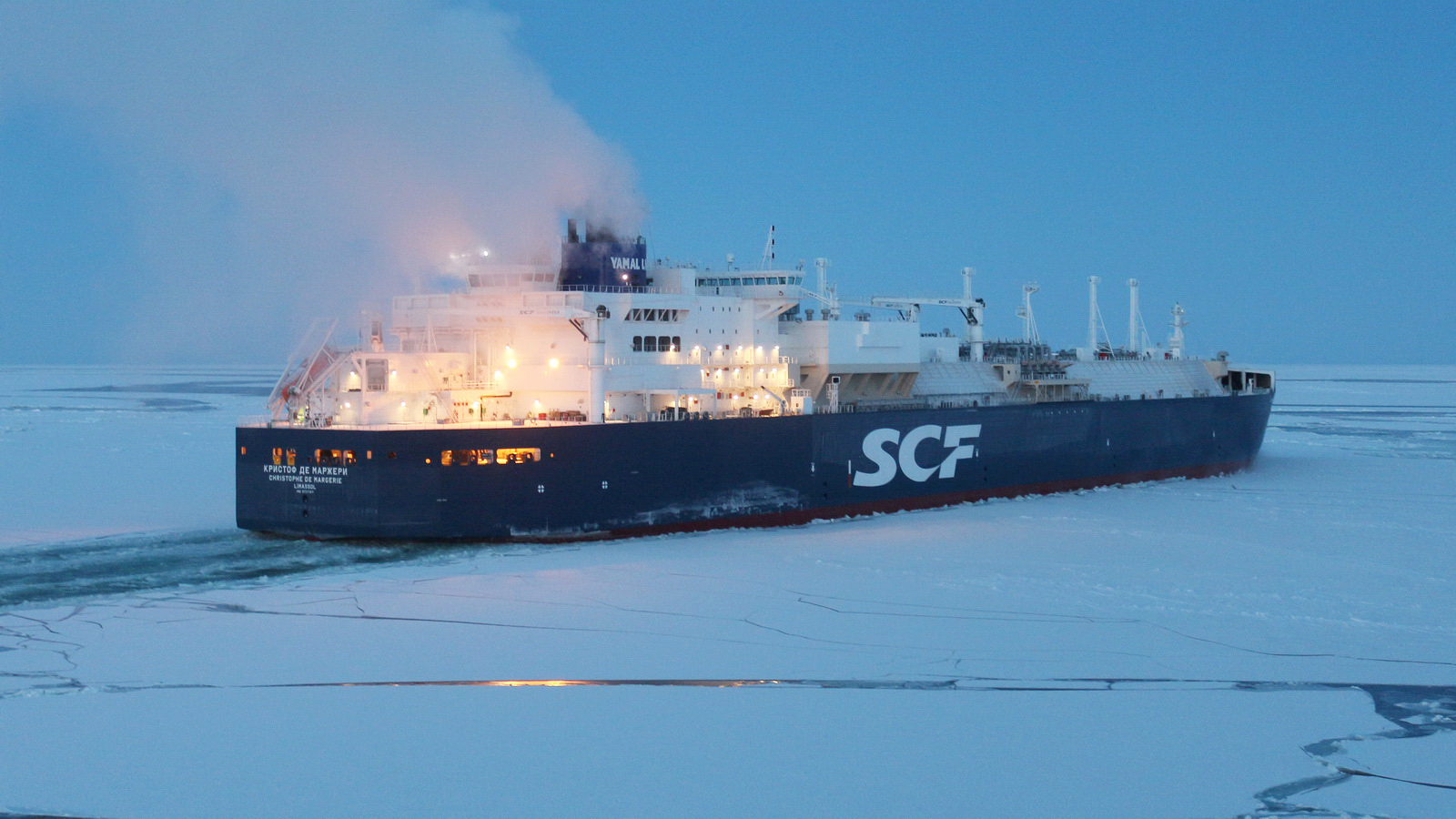 Yamal terminal © TotalEnergies
Christophe de Margerie, East Siberian Sea, November 8, 2021 © Alex Y-FleetPhoto
(1) In Tomsk, the Forbidden City, Robin des Bois report from June 26, 2012
(2) Robin des Bois publication from June 26, 2019 (see below)
(3) Brest, all to the shelters, press release from February 11, 2022
Publication from June 26, 2019 (original in French)
June 24, 2019. Meeting of the Russian and the French Prime Ministers in Le Havre.
New developments in the nuclear energy sector are contributing to the revival of Franco-Russian relations.
The resumption of shipments to Russia of uranium recovered from spent fuel in La Hague reprocessing plant (Normandy) is coming soon. This traffic, which began before the 2000s, was interrupted in 2014 for environmental reasons put forward by French NGOs. The RU (Reprocessed Uranium) used to be transformed into Enriched Reprocessed Uranium (ERU) in Russia before being returned to France.
The stock of RU for which EDF nuclear is now responsible amounts to about 28,000 tons. It was planned that the Georges Besse 2 natural uranium enrichment plant, commissioned in 2011, would also enrich reprocessed uranium. It now appears that an investment of at least one billion euros would be necessary to properly adapt the plant. Reprocessed uranium contains traces of fission products, especially plutonium.
Before becoming mayor of Le Havre and then Prime Minister, Mr. Edouard Philippe was, among other institutional and international responsibilities, in charge of monitoring this Franco-Russian agreement at Areva (now Orano).
The traffic of reprocessed uranium (RU) exported to Russia and the return of the Enriched Reprocessed Uranium (ERU) to France were done from and to the port of Le Havre (Normandy).

Imprimer cet article