CMA CGM Christophe Colomb was at Tianjin from August 12 to August 17. The French container ship is expected at Southampton and Dunkirk on September 20 and 22. She has been exposed for a long time to the air pollution that followed the explosions and fires occuring from August 12 on at the logistic areas of the Chinese port.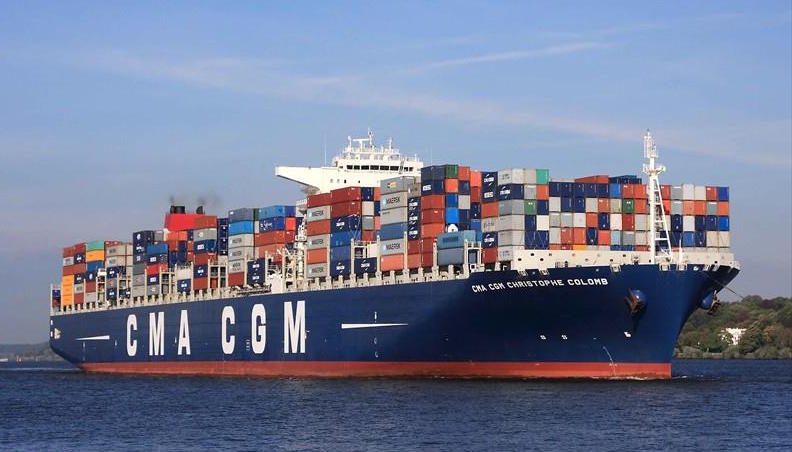 CMA CGM Christophe Colomb at Hamburg in 2010 © PixelOpa
More than one month after the event, information from Tianjin remain muddled, contradictory, fragmentary and alarming.
Soot, dust, ashes, toxic and eventually radioactive rains may have settled on the structures of CMA CGM Christophe Colomb, upon and between the loaded containers or have accumulated in the navigation and accommodation quarters, in the ship's bottoms or in its technical areas.
Free movement of cargoes and container ships does not imply free movement of cyanide residues and other pollutants.
Robin des Bois wishes that the CMA CGM Christophe Colomb, and the other vessels operated by CMA CGM, Maersk, Hanjin, COSCO and any other shipping company importing containers to France and the European Union that were at Tianjin on August 12 and in the following weeks, be subject to a special control. Precisely, Robin des Bois has the same goals as the CGT Douanes, Marins et Officiers, Port et Docks (French customs, sailors and officers, docks and port workers' Union). The United States enacted such a measure as soon as August 26. They took inspiration from the monitoring protocole implemented after the Fukushima disaster.
For Costa Cruises, it's business as usual from Tianjin. Costa Atlantica was berthed at the cruise terminal a few hours before the disaster and keeps on boarding hundreds of Chinese tourists for 5 day-trips to South Korea and Japan. Costa Atlantica has 800 crew members from all nationality and a capacity of 2000 to 2700 passengers. She flies the Italian flag. Costa sacrifices its ship, and worse its crew, to the law of the market. If Costa had been operating in 1945, would the company have cancelled its Asian cruises after Hiroshima ?
Costa Atlantica's call at Tianjin on August 17, 2015. Bow and stern webcams.
© Costa Cruises / screenshot by Robin des Bois

Imprimer cet article