Shipbreaking # 56 (pdf – 10,3 Mo)
from April 1 to June 30, 2019
A 25 km-long convoy to be scrapped.168 ships. 85 % were beached in Asia.
Brittany. Rostellec Cove is about to get rid of 2 black spots. Cf. p. 4.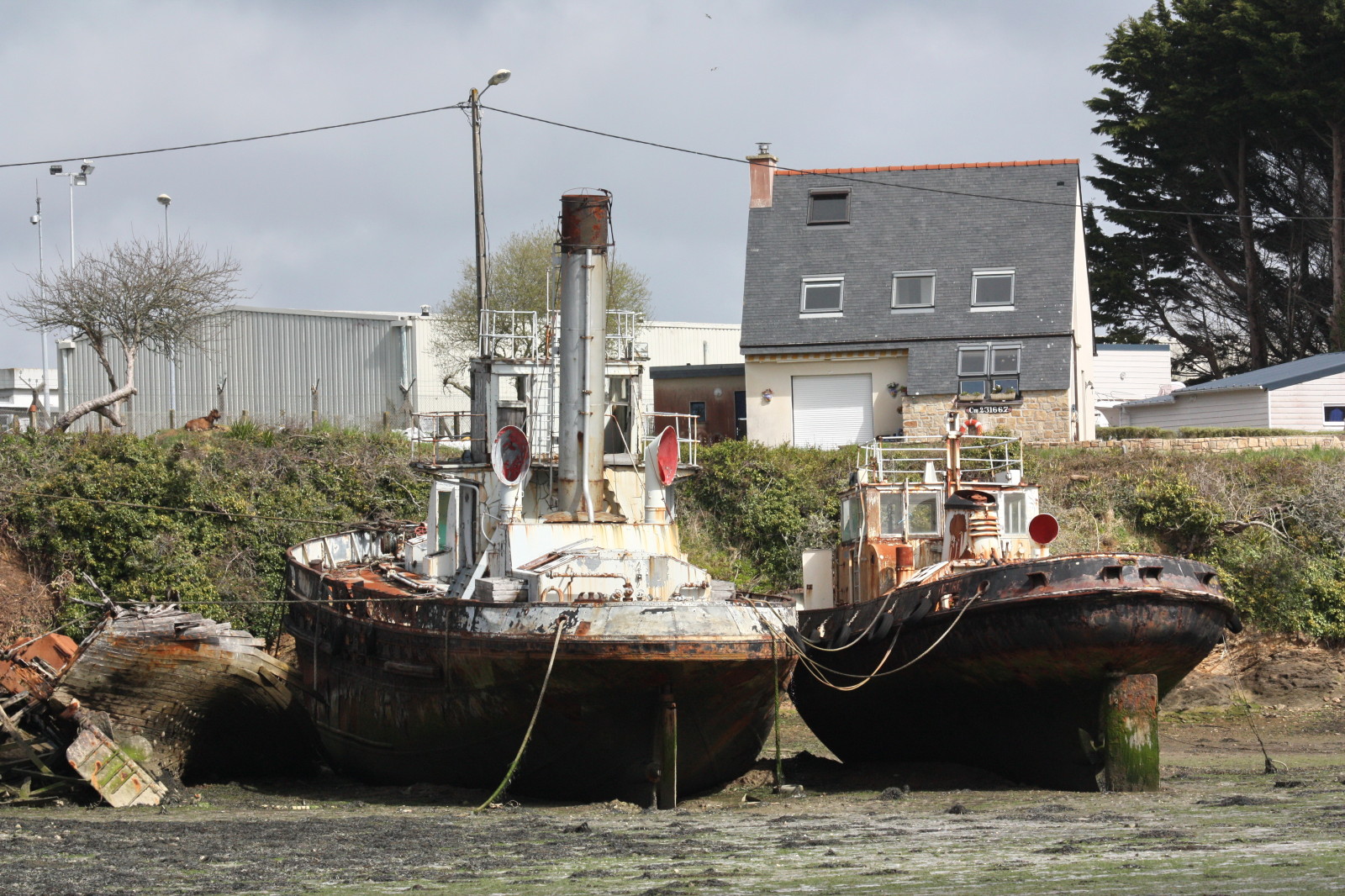 Rostellec Cove. © Jean Yves Cordier
Report on Trade Winds Forum on ship recycling. 5-6 March 2019, Hong Kong. Cf. p. 9-15
Part 2:
– Voluntary approach: shipbreaking yards and shipowners
– Other points of view : navies and trade unions
End of life of a number of casualty ships and 2 penal colonies.
Downsizing continues for the offshore service supplier Tidewater. Cf. p. 51-52.
The rising of Gabon as a flag of the last voyage. Cf. p. 7.
Shipbreaking with sauce hollandaise. Royal Boskalis scraps its ships in Turkey : dust, risks for the workers, pollution of soil and Aegean Sea. Cf. p. 16-17.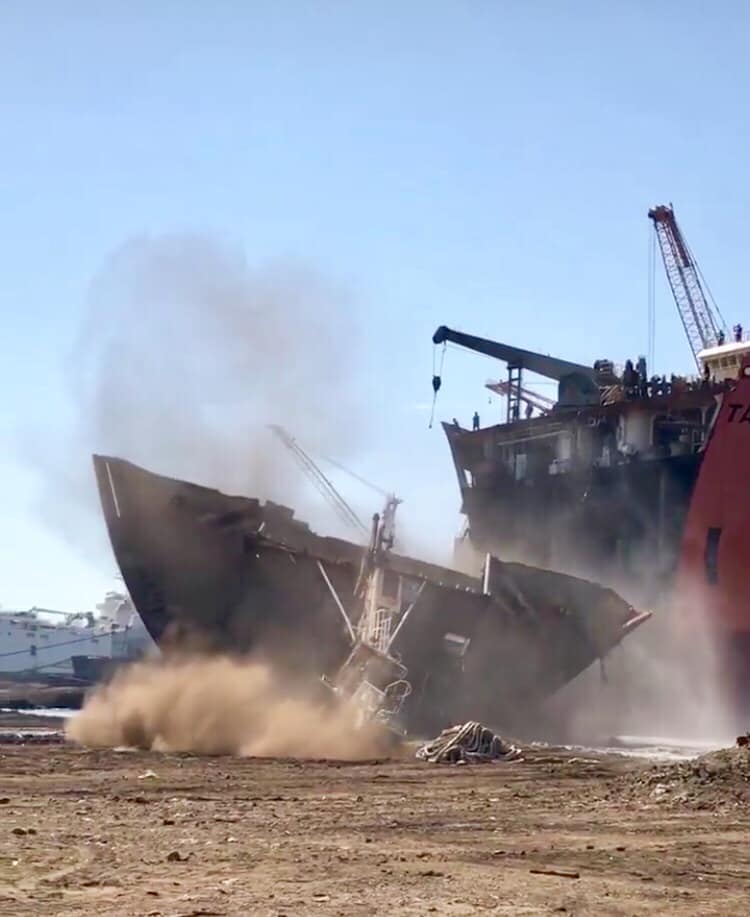 Talisman being scrapped. © Facebook/Shipbreaking group
Shipbreaking # 56 (pdf – 10,3 Mo)

Imprimer cet article