76 pages, 226 photos, 79 sources (pdf, 12,4 Mo)
Brest and Genoa are setting about it! It is in Brest that the tanker Varzuga will be scrapped. Coming from Murmansk, she was initially to be scrapped in Turkey.
The world economy is picking up. In the Indian subcontinent, demolition yards are buying the tonne of scrap metal at around 550 US$, with peaks of over 800 US$ for end-of-life ships containing stainless steel. The proceeds of the sale are increasingly channelled through the British Virgin Islands.
"Shipbreaking" n°63 describes the chaotic end of life of the ferry Apollo in Canada and the South Korean trawler Dong Wang 701 in New Zealand.
Tankers are pouring into demolition yards. The Pakistani authorities compare the tanks of the FSO Cherish, ex-Jesslyn Natuna, to crystal. FSOs are floating crude oil storage and offloading units.
The oldest of the ships to be scrapped is the oil tanker Theodoros, ex-Aragon, built in La Rochelle (France) in 1967 as a wine tanker.
204 ships in all, 1.4 million tonnes of metal. Bangladesh, Pakistan, India and Turkey are taking the bulk of the market in descending order. Demolition yards in India have run out of oxygen cylinders for the cutting of plates. Because of Covid, oxygen is reserved for hospitals.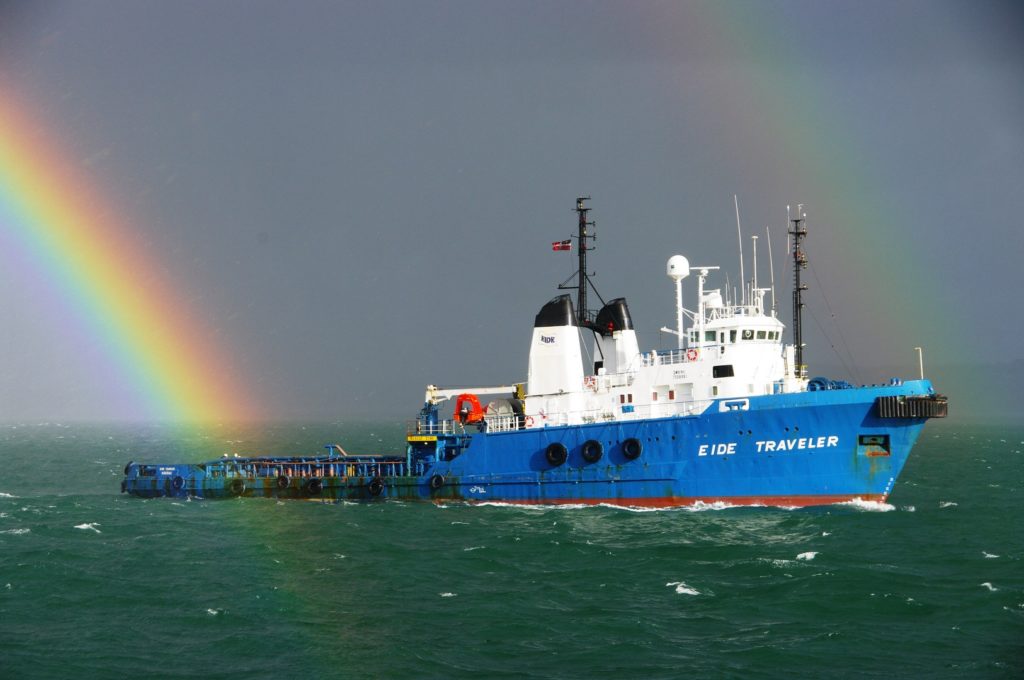 Eide Traveler, Bay of Brest (France), February 4, 2009. © Erwan Guéguéniat

Imprimer cet article