Bulletin of information and analysis on ship demolition
October-November-December 2021
76 pages, 106 sources, 223 photos (+ 8 maps), 13 Mo
https://robindesbois.org/wp-content/uploads/shipbreaking65.pdf
Spotlight on shipbreaking and on the maritime economy in post Covid-crisis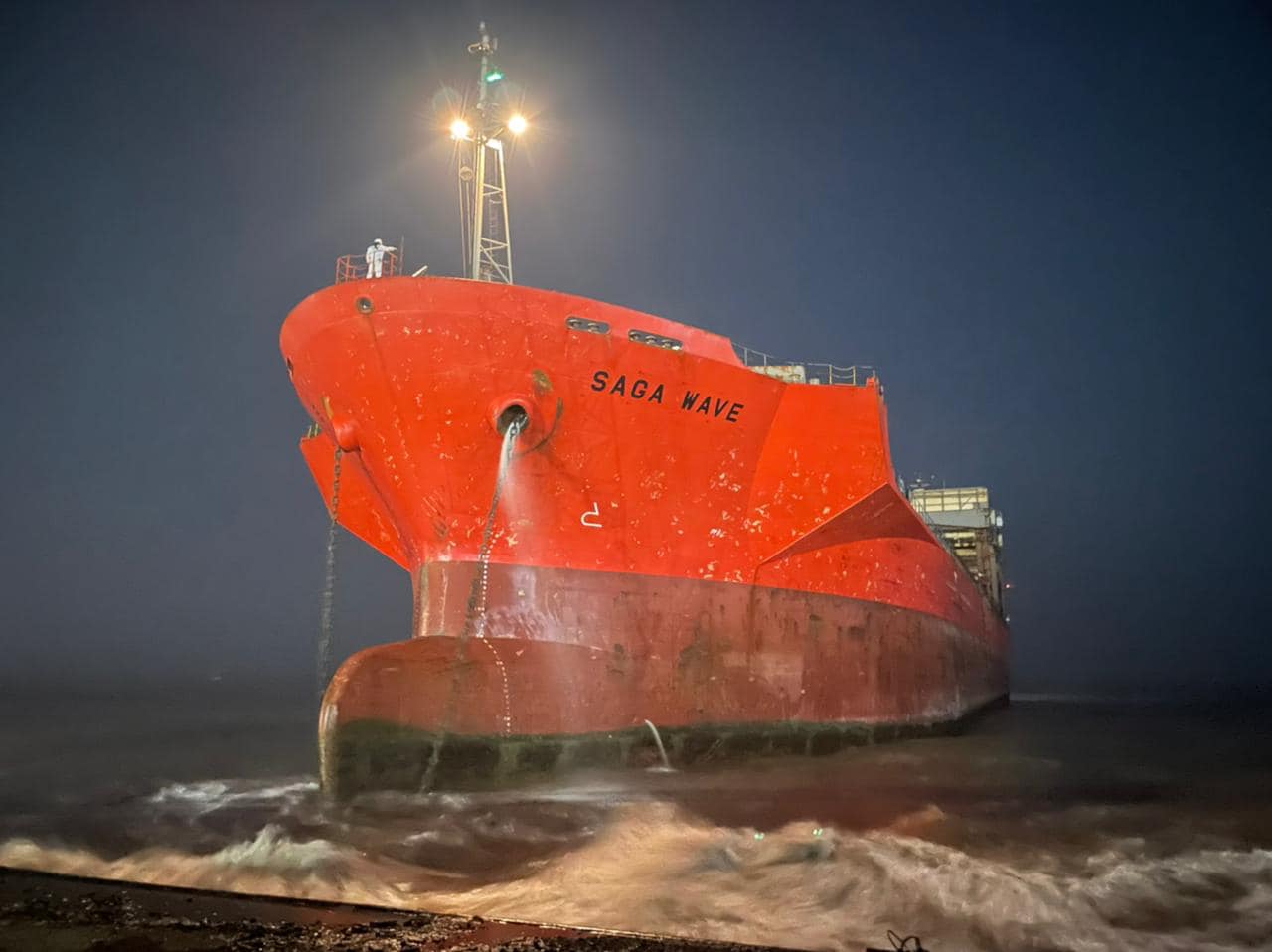 Saga Wave © Vishnu Kumar Gupta
From October 1, to December 31, 2021, only one container ship was scrapped, the very small Mongolian-flagged Da Fa. The large and very large boxships are taking part in the recovery of world trade. They are in great demand and in great hurry. They scatter containers en route, maintenance is delayed. There is a global shortage in container ships. Many were scrapped between 2016 and 2019. It is now the turn of tankers to be dropped by shipowners and sold for scrapping. Shipyards are considering converting tankers into container ships.
Purchase prices in the Indian subcontinent are on a high plateau, 600 US$ per ton with peaks at 1000 US$.
On the front and back pages, the New York disaster of June 1973 is revisited. One of the players, the ex-container ship Sea Witch, is currently and labouriously heading towards the scrapyard in the Indian sub-continent unless…
In "Shipbreaking" # 65, Robin des Bois notes the scrapping of 8 car ferries, their average age is 40 years and this partly explains why in its report on the accidentology of car ferries, ferries and other passenger boats between 2008 and 2018, Robin des Bois counted more than 12,000 deaths.
The 348.90 meter-long Sloug, an ex-Italian VLCC (Very Large Crude Carrier) converted into a FSO (Floating Storage and Offloading Unit) in Libyan waters, has disappeared from radar screens. Her scrap value is 15 million US$ in Turkey, twice as much in the Indian subcontinent.
The LPG tanker Harriet appeared in December 2021 off Alang, India, flying the Comoros flag. Her IMO number was the same as that of the Happy Harrier reported scrapped in Turkey in late 2013. Her beaching was postponed. An investigation is underway.
The Indiga, sister ship of the Varzuga awaiting demolition in Brest, Brittany (see "Shipbreaking" # 63 p. 52) managed to travel on her own power from Murmansk (Russia) to Gadani (Pakistan) to be scrapped, a 15.000 km-long voyage.
A World War II auxiliary, the Mississagi laker, is being broken up in Ontario (Canada). She was 78 years old.
A historic Faroese cod-fishing ship is rusting in Lorient. Her last owner, La Bellevilloise, Paris 19th, specialised in events, wanted to turn her into a showboat, a remake of the Melquiades-Ville of Nantes (cf. "Shipbreaking" # 26, p. 1-2). The Noe is more likely a remake of Lost Illusions. When will she be scrapped and where?
3 livestock carriers were sent to the slaughterhouse.

Imprimer cet article